Date/Time
Date(s) - 10/10/2016
8:30 pm - 10:00 pm ET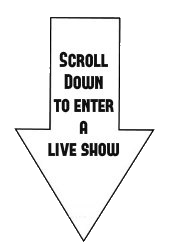 Today on Raising Vibrations Radio hosted by The Reverend Raven at 8:30 PM EDT in a big-hearted and grateful way we capaciously present The Beloved Barry Strohm. Barry has been a previous guest here on Raising Vibrations Radio and has graciously accepted another invite on the show so that he may discuss the latest chapter he has written for his new book that will be released somethime early next year. We will be discussing "Reincarnation" in this vibrantant episode . Barry has a new book out called "Aliens Among Us: Exploring Past and Present" Barry has written several books including "Afterlife: What Really Happens on the Other Side: True Stories of Contact and Communications with Spirits". Barry communicates with spirit through a spirit board that he designed and with the help of an alien spirit he channels by the name of Mou. We are hoping his lovely wife Connie will be joining in  on this controversial topic.
Barry Strohm was born near Hershey, Pennsylvania but currently resides in Park City, Utah with Connie, his wife of 51 years. The author graduated from Lehigh University with a Business Management degree and obtained a Civil Engineering License. He is the current owner of Golden Lane Antique Gallery in New Oxford, PA., one of the most haunted structures in the Country. What started as a casual interest in paranormal photography became an obsession as the author was led along the path of learning about the afterlife and the presence of aliens among us. The gift of spirit communication allows the author to contact the spirit of deceased aliens and obtain actual information that has never before appeared in print.  He is assisted in all sessions by Connie Strohm.
To get more information on Barry Strohm visit his website: http://www.spiritspredict.com/   or http://www.messagesofheaven.com/ to buy a copy of his new book click here : http://www.amazon.com/Aliens-Among-Us-Exploring-Present/dp/0764350064/ref=sr_1_1?s=books&ie=UTF8&qid=1460645837&sr=1-1
So sit back,relax and do call in and ask your questions. We really believe in all of you and want to see you succeed in every aspect of Raising your Vibrations. Don't forget to check out  Reverend Raven's website : http://www.thereverendraven.com and be sure to like our Facebook pages: https://www.facebook.com/raisingvibrationsradio and https://www.facebook.com/pages/Reverend-Raven/986964157983526?fref=ts  we are on twitter :https://twitter.com/RaisingsVibes    Also be sure to check out our website : http://www.raisingvibrationsradio.com  Thank you for all your support and we love you all. {{{{Hugs}}} <3
Category(ies)
Recent Listeners
reverendraven
bryndur
sandra01
doxiesrus
jennysatori
brianc
tom1960
mamad