Date/Time
Date(s) - 08/08/2016
8:30 pm - 10:00 pm ET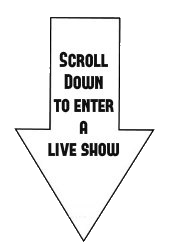 Welcome to Raising Vibrations Radio with your host Reverend Raven. Today at 8:30 PM EDT  we passionately present the pioneering Penney Peirce.
Penney Peirce is a gifted clairvoyant empath, visionary, author, and popular lecturer and trainer. She is one of the early pioneers in the intuition development movement, specializing in intuition development, inner energy dynamics, expanded perception, transformation, and dream work. She has worked throughout the US, Europe, Japan, South America, and South Africa since 1977, coaching business and government leaders, psychologists, scientists, celebrities, and those on a spiritual path about the hidden dynamics of what makes for true success.
She is the author of the Transformation Trilogy: Leap of Perception: The Transforming Power of Your Perception, Frequency: The Power of Personal Vibration, and The Intuitive Way: The Definitive Guide to Increasing Your Awareness. In addition, Penney's books include: Be the Dreamer Not the Dream: A Guide to 24-Hour Consciousness, Dream Dictionary for Dummies, The Present Moment: A Daybook of Clarity and Intuition, and the Bits & Pieces series of eBooks. Penney lives in Florida.
Her website is www.penneypeirce.com
So sit back,relax and do call in and ask your questions. We really believe in all of you and want to see you succeed in every aspect of Raising your Vibrations. Don't forget to check out  Reverend Raven's website : http://www.thereverendraven.com and be sure to like our Facebook pages: https://www.facebook.com/raisingvibrationsradio and https://www.facebook.com/pages/Reverend-Raven/986964157983526?fref=ts  we are on twitter :https://twitter.com/RaisingsVibes    Also be sure to check out our website : http://www.raisingvibrationsradio.com  Thank you for all your support and we love you all. {{{{Hugs}}} <3
Category(ies)
Recent Listeners
reverendraven
user1
plaidjammies
heath
jennysatori
profundity
native
alohajay
louise
mamad