Date/Time
Date(s) - 09/05/2016
8:30 pm - 10:00 pm ET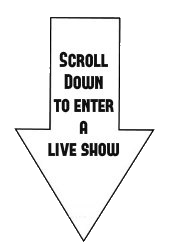 Welcome to Raising Vibrations Radio with your host Reverend Raven. Today at 8:30 PM EDT Reverend Raven and Chris of Curious Times host a celebration of life of one of the greatest souls on this planet Jenny Satori. Jenny celebrates 41 years on this amazing planet and we want her to know how much we love her. So Chris from Curious Times teamed up with Reverend Raven and invited as many as Jenny's friend we could possible get a hold of and held a surprise Birthday Party in her honor without the birthday girl.
That's right a special recording for that beautiful soul we call Jenny. We just want you to know how much we all love and care for you. We hope you day was filled with love and laughter and after you listen to this recording you should be higher than a kite. We love you very much. From Chris and Rev Raven and all your friends we wish you a grand live along with a very Happy Birthday.
So sit back relax . We really hope  you enjoy it. We want to see you succeed in every aspect of Raising your Vibrations. Don't forget to check out  Reverend Raven's website : http://www.thereverendraven.com and be sure to like our Facebook pages: https://www.facebook.com/raisingvibrationsradio and https://www.facebook.com/pages/Reverend-Raven/986964157983526?fref=ts  we are on twitter :https://twitter.com/RaisingsVibes  Also be sure to check out our website : http://www.raisingvibrationsradio.com  Thank you for all your support and we love you all. {{{{Hugs}}} <3
Category(ies)
Recent Listeners
sandra01
mia
dragonfly
terry
redgypsee
julie
native
popeye
supernaturalradio
carywhisper
curioustimes
mamad
sweetie
heath
dakestrel
geminimoon
smallelk
judem
gabbygryphon
jennifersjourney444gmail-com
marymargaret827
yvettehowell
alohajay
psychicoflight
bob-hazlewood